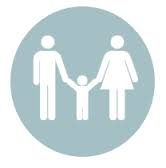 Flat Fee No-Fault Divorce Package
$499.00
START NO-FAULT DIVORCE
This is an uncontested divorce where there is no dispute over property.
Your spouse must be in agreement to sign the necessary documents.
You must be a resident of PA for at least 6 months.
No court appearance is required.
Tags: Affordable Divorce, Affordable Divorce Without Court, Ardmore, Bucks County, Chester County, Delaware County, Divorce Without Court, Drexel Hill, Easy Divorce, Family Law Corp., Family Law Corporation, Fast Divorce, Haverford, Havertown, Inexpensive Divorce, King of Prussia, Lafayette Hill, Montgomery County, Mutual Consent Divorce, Mutual Divorce, Norristown, One Year Divorce, Painless Divorce, Pennsylvania Easy Divorce, Philadelphia County, Quick and Easy Divorce, Quick Divorce, Radnor, Roxborough, Springfield, Villanova, Wayne
Description
Affordable Divorce Without Court – Divorce Fast and Easy by a Non-Fault Divorce by Experienced Divorce Attorney in Pennsylvania.